Gianluca Zanna Official FB page
Gianluca Zanna - Songwriter, Music Producer, Poet, Italian Cook, Constitutional Rights Activist, Rifleman, Minuteman, Oathkeeper...
 "I was born Italian, but I decided to become American!"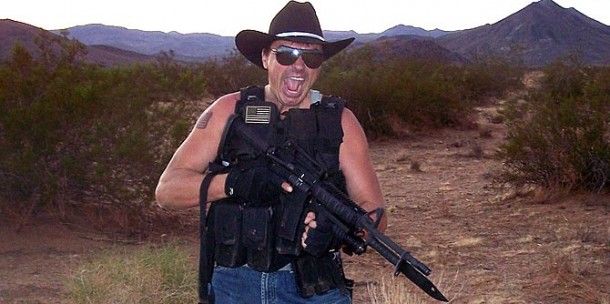 A Renaissance man, with the privilege to have lived 2 lives.
One as an Italian, the other one as an American.
Zanna is more than just a Songwriter, he is also a qualified Rifleman, Gun expert, Roman Gladiator and Italian Cook. Since he came to America he wrote (and produced) more than 100 songs.
But besides his musical talent, Zanna in his past life he has been a Music Manager, one of the youngest Music Business Publisher in Italy, a successful Internet Developer, Businessman, Roman Gladiator fighter, the first Roman Gladiator cook in the US with his Spartacus Cooking show, Wind surf instructor, World traveler, Rifleman... Romantic Poet.
As the Italian Poet Dante went to political exile in the XII Century, thus an Italian poet of our times has chosen the voluntary exile and a new adoptive Country... America!

Luca Zanna, was born in Rome Italy.
Luca's unusual adult experience was the outgrowth of an unconventional childhood. He was born in Rome, Italy, and raised in the seacoast city of Anzio, one of the most pivotal places in the outcome of World War II. There, he spent much time with his maternal grandfather that he would often playfully sing to Luca about Arizona (Il Tango delle Capinere), where the young boy never imagined he would one day make his home. Living near the sea, Luca learned the love of freedom and wide open places, surfing and swimming almost daily. He also learned the price of freedom, on his many visits to the Cemetery of American Soldiers in Nettuno.
Ironically, he soon went to a Rome boarding school (Convitto Nazionale), in preparation for the day when he, too would enter the military academy (Nunziatella). His academic education included Greek and Latin, but his social education was even more profound.  His free and rebellious spirit did not fit in a military academy so Zanna spent most of his time in punishment dreaming about freedom and one day becoming an American.

During WWII Zanna's family was under German occupation and they were liberated by American soldiers, so he always grew up with the respect and the admiration of American people that sacrificed their life for his freedom (listen to his song Thank You America).
Since his first high school years Zanna was a supporter of America.
During the Convitto Nazionale boarding school experience, around when he was 14, Luca discovered "music". From that point on, Luca instead than playing soccer (he hated it), he started to write songs, lyrics and taught himself how to play a little bit of guitar, bass, drum and everything that makes noise. The brain was and it is his main musical instrument.
As a junior high student, Luca studied Ancient Latin and Ancient Greek. He also discovered a love for the great Italian poets of the classical past, like Ovidio, Catullo, Dante, Petrarca, D'Annunzio and… He admired their ability to transmit feelings and pictures in a few brief phrases as a way to fight for what they believed in whether it be love or politics.
Every spare moment, instead of playing soccer, he wrote poetry and he was dreaming one day to become an American.
At 16 he joined the Military Academy of Nunziatella in Naples.
On the weekends, when most of the other boys would return home, Luca remained alone in the dormitory because he was most of the time punished for his rebellious character and his refusal to being bullied by his seniors.
After his Classic High School graduation, he was a drop out at Rome University Law school, since he knew that he was wasting his time in Italy... he wanted one day to be an American!
After a past of world traveling and windsurfing (South Pacific, Polynesia, Fiiji, Samoa, Canarias Islands...), before he legally emigrated to America, in Italy Zanna was one of the youngest Publisher of the Music Business Magazine (Contatto Discografico), he published music books (Vocal method of Elizabeth Sabine, the vocal coach of several rockstars from Hollywood like Megadeth and Axl Rose), Music Manager and Music Producer (he produced Aurelio RE).
Oppressed by an unjust socialist system where there are not individual rights, but just government's privileges, and an unjust tax system (pretty much like now it's here in America), at 28 he had an identity crisis, and he decided to shut down his business and performing on the streets of Rome as a Roman Gladiator taking picture for tourists!
He spent 15 months performing on the streets of Rome organizing also the first Roman Gladiators historical fights for exclusive Hotels and Restaurants. Finally he made his big step: he went to the US Embassy in via Veneto where successfully got a Visa to come to AMERICA!
He legally emigrated to America the October 1998.
Now he lives in North West Arizona, after have fled California, that is becoming more and more as the Italy that he emigrated from: corruption, socialism, Illegal aliens, no God given rights and of course no Second Amendment.
He supports the John Birch Society, Guns Owners of America, JPFO and he is a proud Arizona Citizens Defense League Life member.
He was a registered Republican, but October 2014 after years of disappointments of the Republican party, he burned his  registration card and he became Independent. He always put God, America and the US Constitution before any party allegiance.

He despises Neocons, warmongers, communists, collectivists, fascists and globalists.
About mr. Obama, he considers him as a Marxist foreign agent with the goal to destroy America from within and create a New World Order on our ashes. Zanna is not shy to speak up his mind.
Zanna loves life, but he is not afraid to stand for the truth, for America, for Freedom and for any of his countrymen/women that believe in our US Constitution and Bill of Rights.
A little bit about his activism when he is not recording or composing new songs.

Since he became a Citizen... here are some of his efforts and activism to stand for America and against the New World Order.

April 1st 2005, regardless death threat from the gang MS13, still not a naturalized Citizen, he was one of the first 200 volunteers to join in Tombstone Arizona the new grass root effort called "Minutemen".

April 3rd 2005 after spending his first patrol shift on the US/Mexican border he wrote the music and lyrics of the song "The Minutemen"

April 29 2005 he became officially an American Citizen.

May 2005 co-founded the independent High Desert Minutemen in Apple Valley California.

June 2005 he released his Patriotic Songs CD Wake Up America

June 25 2005 Baldwin Park California he joined the Patriot group Save Our State to peacefully protest a taxpayer funded monument in Baldwin Park at the Metrolink Station declaring that California would once again be part of Mexico. There were about 40 patriots surrounded by over 800 pro violent illegal aliens. Zanna was one of them and he was carrying his 2 roman shields and roman soldier helmet. The 40 Patriots stood their ground.

Winter 2005 Zanna got "featured" by the cointelpro communist Southern Poverty Law website... such an honor!

February 1 and 2 2006 in Glendora California he organized and attended 24 hours NON STOP in chain as a First Amendment expression of extreme disappointment in the Republican Party Leadership not securing our borders and secretly planning to pass a guest worker amnesty.

August 2006 He moved to Golden Valley Arizona and he co-founded the Mohave County Minutemen

Oct 11, 2006 He organized the rally along with other 13 patriots from Mohave County to support Prop. 200 and to Protest 9th Circus Court Treasonous attempt to stop it! They made national tv headline. prop 200 held the ground!

November 8 2006 He organized and attended the 24-hour peaceful fasting and no sleep protest outside the Bullhead City Council chambers to see federal immigration laws enforced to stop the Illegal Aliens invasion.

November 2006 With other 13 patriots he went to Walmart in Kingman and he demanded to Walmart manager to remove the mexican flags for sale until they could supply the Arizona flag to Americans to purchase. Walmart manager removed the mexi flag from the shelf. Power of the free market :)

March 2007 Organized and completed a Boycott campaign against PAPA JOHN PIZZA in Mohave County for a advertising in Adspay Kingman on hiring Spanish speaking employees at their Kingman and Lake Havasu locations. As American citizens and [and some of us ex-immigrants] Zanna felt that behavior was "racist" and was pandering to a particular group. Papa John stopped this racist ad campaign in Mohave County.

May 21 2007 He organized and attended the 24 hours peaceful fasting and no sleep protest in front of Senator Kyl office to expose his treasonous support of Amnesty for Illegal Aliens.

August 2008 He completed the 36 Miles March (no stop) to stop the North America Union.

September 18th 2009 Kingman AZ Zanna exposed on Andy Divine National Guard perfoming "police" duty, providing "security' and directing traffic. The video went viral all over the internet exposing the integration of police with the military.

August 22 2009 Kingman AZ - He organized the first Oathkeeper event in Mohave County
November 13 2009 he stood for freedom of Speech at the McCain re-election town hall meeting in Mohave County. They ignored him, they told him to shut up, they tried to intimidate him, they tried to denying his first amendment...
Zanna did not go away. And he exposed on National and local media the corruption of the County.
January 2010 he founded the Mohave County Residents for Constitutional Rights

February 2010 He released his new CD "Don't Tread on US"

March 2010 Zanna exposed with his wife Mohave County government illegally creating a gun registration. With their  youtube videos, the help of Arizona Citizens Defense league, the Arizona legislators passed the bill HB 2543.
Now gun registration is illegal in the State of Arizona.

March 13 2010 Zanna started the Recall of Mohave County Supervisor Tom Sockwell

August 12 2010 Zanna have filed a federal Lawsuit against Mohave County to fight for our First Amendment on County property.

October 2010 Zanna Exposed, and peacefully convinced National Bank of Arizona along with other concerned Arizonians to stop their attempt to disarm law abiding Citizens carrying weapons in their branches.

May 2011 - Zanna produced the the short video that exposes the Barium Contamination in the blood of at least 12 Mohave County residents.
June 2nd 2011 - Exposed and stopped Illegal Gun Registration at the Kingman MVD

January 25th 2013 - Zanna launches in front of the Mohave County Sheriff Office the Second Amendment Rally "COME AND TAKE IT OBAMA". Over 150 men and women (and some kids too) peacefully did exercise their first and second amendment to send a message to Mr. Obama and all the other tyrants that want to disarm the American People or implement any type of gun registration or ban..."in Mohave County Arizona We will not comply! COME AND TAKE IT!" We also supported our County Sheriff Tom Sheahan for his official stand in not enforcing any future assault weapon ban or registration in Mohave County. watch the video here http://youtu.be/XLwrqlypYtE
Zanna also launched the idea of the Thomas Jefferson Walk in Mohave County
Quote from Thomas Jefferson: "As to the species of exercise, I
advise the gun. While this gives moderate exercise to the body, it
gives boldness, enterprise, and independence to the mind. Games
played with the ball, and others of that nature, are too violent for
the body, and stamp no character on the mind. Let your gun therefore
be your constant companion of your walks..."
We are following the advice of our first lady Mrs. Obama, with her campaign Letsmove.gov
We need to start to exercise regularly in Golden Valley with other fellow Americans that want to follow the wise advice of our concerned First lady, so worried about our lack of exercise.
That's the way we jog/walk in Mohave County Arizona...
thank you Mrs. Obama to have motivated me to exercise more often.
Muscles are like Rights... USE them or Lose them!
June 21st 7.00 AM in front of the Sheriff office 600 W. Beale Street Kingman, AZ
24 hours hunger strike - no sleep - no food - only 1 glass of water to peacefully protest and expose Rep. Doris Goodale and her treasonous votes in favor of expansion Medicaid/Obamacare and federal socialistic "re-education school program, called "COMMON CORE"
http://youtu.be/ibADMwrjA1s
Regardless his unconditional love and pledge to America, Zanna do not forget or neither renegades his roots... indeed, he has always within his "ideal" Italy... the Italy of the Renaissance, the Italy of the artists and the scientists, the Italy of the values and the honor, the Italy of the true workers and the entrepreneurs smashed by an always hungrier socialist state, the Italy of the legal emigrants, the Italy of the Churches and the Ancient Rome... the Italy of the Spaghetti :)
an Italy that unfortunately seems to disappear everyday always more, swallowed from the destructive force of the Italian Communism and the Global European Socialism.
Gianluca Zanna is distinguished graduated at Frontsight Nevada in Defensive Handgun, and graduated with full grades in Rifle, Tactical Shotgun, Advanced Tactical Handgun.

He is also a qualified rifleman with the Appleseed Program (Army qualification score test 225)
and he is NRA certified handgun instructor, self defense outside the home,
self defense inside the home, NRA Range Safety Officer.

Luca is also a talk radio host on KTOX 1340 AM with his radio show Love, Guns and Freedom.
In September 2013 also founded the Religion of Freedom grassroot new religion ReligionofFreedom.com.
 
​Now he is busy launching his new virtual art studio ZannaArt.com and e-books collection as new author.
He has been featured in the documentary SHADE produced by Shepard Ambellas and Jason Bermas, set to expose sinister globalist operations like never before.

Don't tread on US was used on March 26 2014 as soundtrak for the youtube video of the Maricopa County Sheriff Joe Arpaio's investigation of Barack Obama. The video was titled Sheriff Joe Arpaio: New Criminal
Sunday March 30, 2014 Zanna starts to rebroadcast his radio Show Love Guns & Freedom on Guerilla Media Network.  Listen to Luca Zanna's first appearance on The Pete Santilli Show Click Here
 
April 4th 2014 Zanna is on the front line of the Bunkerville stand off, reporting and videotaping this historical event in Clark County Nevada supporting the Bundy's Family against the BLM watch video here
December 2014 Zanna exposes to the media the militarization of Mohave County Sheriff Dept. Mohave County Sheriff Jim McCabe decides to return to the FEDS the MRAP armored vehicle, after initially supporting his position, then, he changed his mind... click here to read news articles
His music influences: Kiss (only the early period till the Album Dynasty), Frankie goes to Hollywood, Lucio Battisti, Domenico Modugno, AC/DC, Duran Duran, Vivaldi, Garbage...

Instruments: Zanna plays a little bit of everything: electric guitar, acoustic guitar, drums, bass, harmonica... but the brain is his main instrument.
The Song Don't Tread on US has been chosen as soundtrack for the Documentary
Don't Tread on ME by Director William Lewis
Also played on the Alex Jones Radio Show