Don't Tread on US – the Freedom Rifle by Zanna
the most affordable military grade semiautomatic AR15 rifle 
with Free US Constitution and FREE training... for just $499!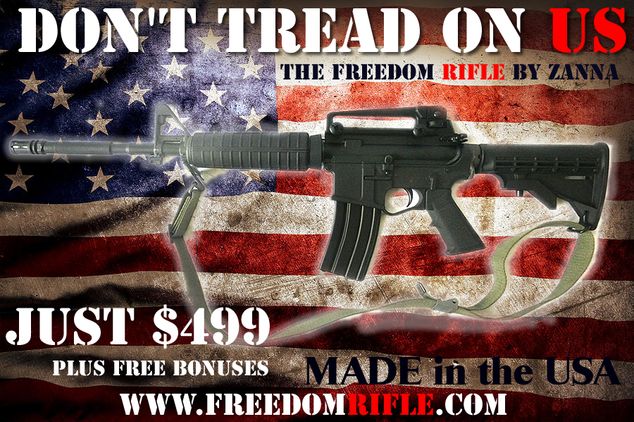 Former Italian immigrant, naturalized American Gianluca Zanna, launches his latest creation "Don't Tread on US – the Freedom rifle": the most affordable military grade semiautomatic AR15 rifle in M4 configuration chambered in .223 Wylde that can shoot BOTH 5.56 NATO and .223 4 MOA - Made in the USA for just $499!
Inspired by the sad reality of his former country Italy, where law abiding people have no the Right "to keep and bear arms", but just a privilege granted by the government (eventually) and after studying history, where slaves were never allowed to be armed, Zanna wanted to create the most affordable rifle for the working American man and woman who are committed into the defense of the Republic and innocent life.
As Zanna states "The main purpose of the Don't Tread on US Rifle is to give the opportunity to every law abiding American who loves freedom and refuses to be a subject to be armed with at least one military spec rifle and the knowledge on how to use it. This is my way of SOCIAL JUSTICE!"
When you purchase Don't Tread on US – The Freedom Rifle, you get more than just a military grade Rifle that can shoot 4 minutes of angle (4MOA) that translates in groups of 1 square inch group at 25 yards with iron sight and no bench.
As you know, there are so many great rifles out there on the market, but not every American can afford one, especially now in this economy.  After 2 years of research and testing I was able to find 2 American companies (1 in Mohave County Arizona) that could provide a great quality product,  and thanks to my work, for an incredible price.
I may dare to say that the "Don't Tread on US Rifle", is the most affordable and reliable military grade rifle on the US market chambered in .223 Wylde.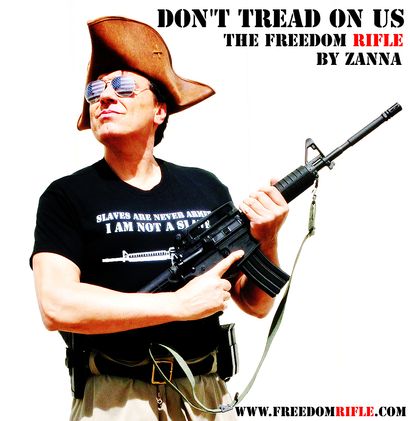 Since I am not an FFL dealer (and I do not want to be one), or a gun manufacturer, I want to be sure that is clear, that I will not sell you the whole rifle, but just the upper and then I will direct you to one of my FFL dealers where you will be able to get the Don't Tread on US Rifle's Lower for an incredible price, that combined with my upper, you will be paying just $499 (tax and shipping not included).
When you purchase the "Don't Tread on US Rifle" you get more than just a rifle, you will receive also knowledge and inspiration with my Free Bonuses that I believe are as important as the Rifle itself. Remember, the rifle is just a tool. Your knowledge and your heart are the weapons.
When I came out with the idea to create a rifle that every American could afford, and also being able to shoot, considering recoil, rifle's size and ergonomics, the choice was clear: I needed to focus on the AR15 platform.
My original choice for the "Don't Tread on US Rifle" was the chamber in 5.56 NATO, so it could shoot both 5.56 and .223 (as you know it is not safe to shoot 5.56 in .223 chambers).
Then by accident, I stumbled into the .223 Wylde chamber. After testing the upper with this chamber I was so impressed that I decided to adopt it for the "Don't Tread on US Rifle". One of the things convinced me the most, it was the reliability in being able to shoot and cycle without malfunctions both calibers the 5.56 and the .223. Even the cheapest steel case rounds like .223 Russian ammunition that normally would often get stuck in some of the more expansive 5.56 rifles they were cycling smoothly with no problems in the .223 Wylde chamber. Also the accuracy was phenomenal: being able to shoot 4MOA or less with iron sight with these cheap ammo it was a great plus. Also, doing more research, I was able to find out that this chamber and rifle twist (1:9) allows you to shoot heavier bullets than the standard 55 or 62 grains, that with quality rounds it can definitely help in overcome the average reach of the .223 or 5.56 These are the reasons why I chose the .223 Wylde Chamber for the "Don't Tread on US Rifle".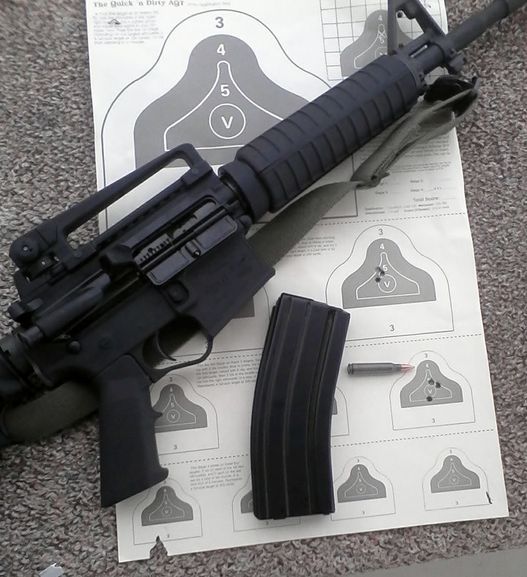 Zanna states proud that with the with every Don't Tread on US Rifle the customer will receive as FREE BONUS
Free Parchment replica of the US Constitution
Free Digital Cd Don't Tread on US by Zanna
Free ebook how to become a Rifleman by Zanna
Free T-shirt Slaves are never Armed – I am not a slave
Free 30 rounds magazine (where permitted by the law)
Free laser engraved ejection port "Don't Tread on US"


Lifetime warranty on the Lower



All this for just $499
For more info go to www.FreedomRifle.com
Zanna offers also free firing test at the Mohave Sportsman Club for the Mohave County Residents and free educational shooting sessions for the customers who want to be more familiar with the rifle.
For more info email him directly zanna@zanna.us
As Zanna states in the personalized letter that he sends to every customer: "May this rifle be used for good, in the defense of Innocent Life, Liberty and our Republic."
www.FreedomRifle.com
To watch videos of Zanna testing the Rifle in the mud